JAL are proud to announce the new serious 4wd Camper.
This latest elevating roof can sleep 2 people and a FULL camper enclosed can sleep 2 more with a rock n roll bed. This super tough camper holds the same luxury standard bed version camper as our Bongos, but this stunning vehicle is built for the climates of Africa, Europe, Lake District, Yorkshire Moors, Scotland , etc.
These models are also available on our HIRE FLEETS.
LPG for the Delica is very popular and we have many more petrol versions in stock and on way than shown on the website.
We usually hold between 6-25 units so please always drop us an email for latest stocks.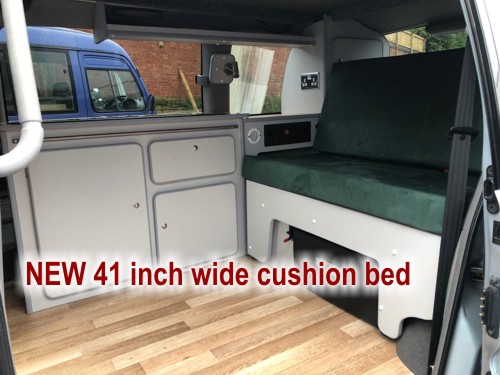 Here we have the ultimate light surf bus or activity day van Mitsubishi Delica with elevating roof and full width superwide bed, large storage in rear.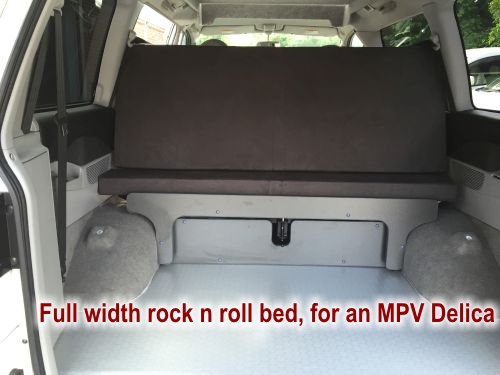 The MIGHTY Mitsy as we call her.
We are rather proud of these super 4wd vehicles and have them being sold and for hire in all parts of the globe it seems, as ideal for Sahara, France, Morocco, Peru, Portugal, Lake District, Cornwall, Scotland, Peak District. So at last you really can get into the hidden nooks and crannies other campers can only dream of following.
This example has:
Sleeping upstairs and large standing up space,
Sleeping downstairs with Rock n roll luxury 37 inch bed,
Removable extra seat for travel/storage,
Full camper facilities Inc Twin Hob, sink, pumped water, 240v hook up,
Only certain Delicas can be converted and they are not easy to obtain at the quality we need so please work as far forward as you can with your requirements.
Thank You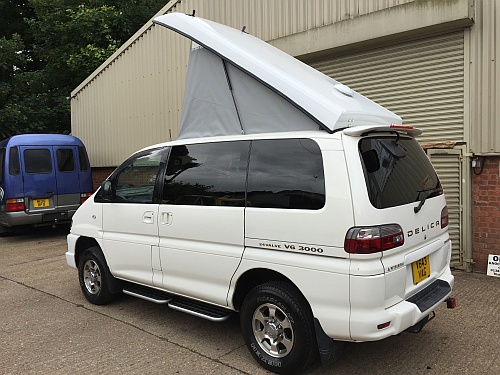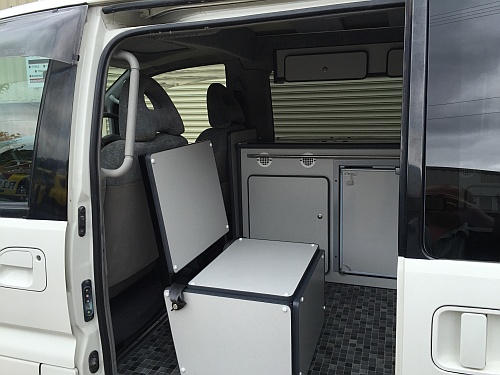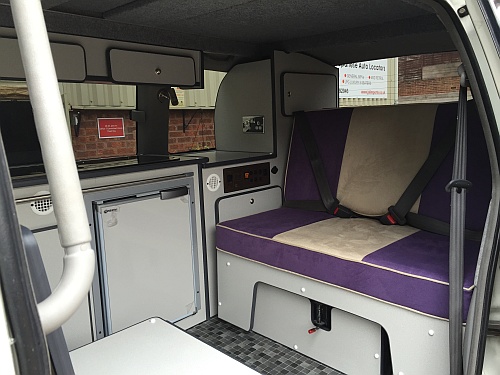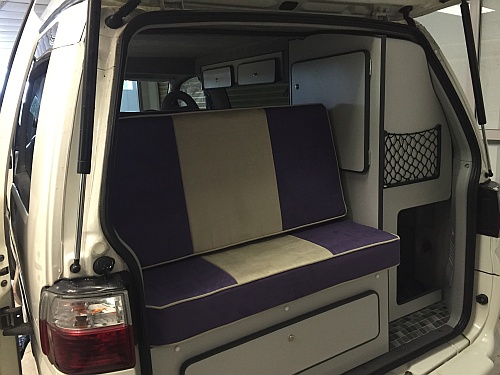 Why Vohringer ?
The woods used in your camper conversion are very important and Vohringer is the benchmark of high standards and indeed the industry base mark.
We see many converters start with Vohringer then move to cheaper woods that look the same in an effort to save money.
Vohringer is super light weight and very strong but most of all it has a very strong water resistance, unlike cheaper boards that soak up water.
More importantly Vohringer will stand the test of time and not delaminate quickly like some.
In 2016 we bought back for resale a conversion we completed 10 years ago and the wood was in the same beautiful condition we supplied. Cheaper boards we have seen with our competitors flake in 2-3 years.
We have now expanded the range we do and have included 16 Vohringer colours as well as our enormous choice of floors and upholstery.
If you have conversion completed elsewhere please ask the conversion company to state in writing they are indeed installing genuine Vohringer woods.
Thank You