Motorhome Conversions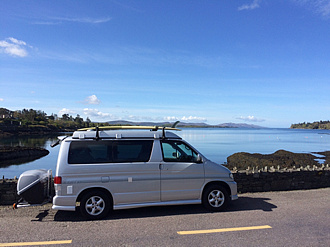 Bongo Motorhome conversions are proving very popular, in the main due to Bongos arriving in the Uk when at top levels having outstanding body condition, sometimes it is hard to believe the age they are.
With Japan using low or non levels of salt we have seen 15-19 year old Bongos that are in the same condition as uk cars of 2-3 years of age.
Please note this applies mainly to the few importers at top level.
Coupled with outstanding body condition even underneath on uk entrance and Japanese reliability buying a Japanese import is quite different from buying a uk vehicle, this is why people invest in them for conversions.
JAL have been producing high quality conversions since 2006, and supply to the public and trade. We have several production lines, which cater for conversions and roofs for imports, and also general bespoke builds.
Vohringer is a key product for us, as the assured quality and recognised product allows us to build with confidence and we are still buying back and reselling our very first conversions in incredible condition.
We do have an alternative wood with an enormous range of colours and it holds a comparable quality and value to Vohringer, but broadens the colour base, we still advise Vohringer as number one, but it is there as a great option.
For the mighty Bongo we produce 17 different conversion options, the Elgrand 2-4, Alphard 3-6, Regius 3, and a full bespoke build for all ranges.
You are welcome to bring a photograph or drawing of a design and we can quote and build for you.
Speed is sometimes key, and the 3rd production line we have is built for this, so if you're in need of  a conversion either standard or bespoke, for a little extra it can be completed.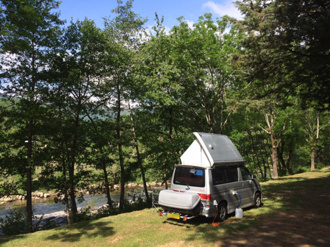 Now the Bongo enters a different league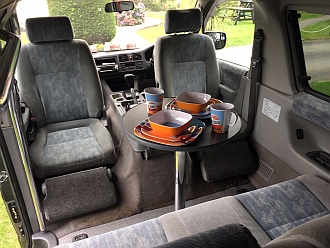 Swivel seats passenger and driver or just passenger now being fitted to full camper converts and any 8 seats Bongo.
---
Spaceship 3rd Generation.
Superwide 47 inches bed,
Optional Rear storage,
Optional Headrests.
Just making the Bongo even better!
click pics for larger version
Spaceship SUPERWIDE 47 INCH CUSHION BED
Two versions available:
Spaceship 2 with no Rear Cupboard so allows extra Light, ie great for artists and book-reading in natural daylight.
Spaceship 3 with Rear Cupboard, the most popular.
ALL our conversions are built using VOHRINGER woods which is a tough water resistant material. This is the industry standard material at top level and helps with re-sale values as it does not mark easily and more importantly will not "fluff" if it gets soaked with water, which cheaper boards do. Please note that some top conversion companies have changed from VOHRINGER in an effort to reduce build costs, some boards are made to look similar and cost approx a 5th of the cost. It's an important point, so look out for the Vohringer mark and if someone says they are installing Vohringer for you always ask for the quote in writing that Vohringer is being supplied.
Each Spaceship 2 and 3 version comprises of the following:
Fridge-large luxury under-bed Fridge, 12v powered.
Sink and Hob-Twin Smev unit with Stainless steel sink, and Twin Hob with a luxury Dark Glass protective lid.
Top Locker storage.
Zig Cf9-split charger and 240v to 12v inversion, secondary split charger relay so can charge both on the move and via hook up at home or on site.
Water-can be supplied via clean connection outside point and electric pump direct to taps, we find this by far the most popular , but an onboard system tank can be supplied if required. 12v micro switched tap supplied.
Electric hook-up point, with external plug in point built into side of the van, with built in RCD protector.
240v plug points installed in conversion units.
Storage can be in slim-medium sized side cabinets, with good storage under the rock n roll bed. Hatches at rear can be open, small doors or large door, you can choose. Should serious storage be required, tow bar bak rak systems can be fitted.
Super width 47 inch wide Rock n Roll Bed Cushion. Easy one bolt down slide system and can be down and ready to sleep in seconds.
Flooring, new floor supplied with an enormous colour base. We usually carry 30-40 colours in stock at all times. Flooring can be supplied by customer if there is a very special material required.
Lighting-quality spotlight and switched down-lighters are provided. Should you need more then LED sticky lights are a great option and very cheap.
12v power outlet, supplied at rear of conversion.
Leisure battery fitted under-bonnet with tray, which powers the conversion lights and fridge.
Stow away table, fitted via chrome pole into floor, table can be rectangular or circular.
Choice of finishes of Vohringer woods and edge trims.
EXTENSIVE upholstery finish into the hundreds of combinations supplied in hard wearing material, all tested to 40,000 rub test, in Vinyl, Suede, Velvet type feel.
BESPOKE
Please feel free to request any small alteration or additions to design.
Thank You
Footnote: We are constantly innovating and have now in-build between 11-16 conversion types, as of 2013. If you have a design you wish us to build, our dedicated conversion factory and metal fabrication shops can easily build your design in an import that we supply.
---
NEW 8 seat FULL CAMPER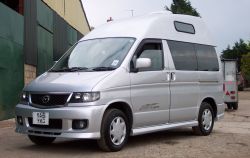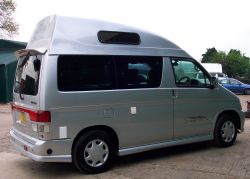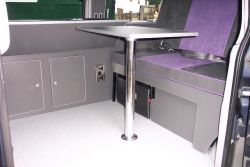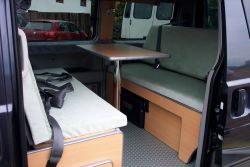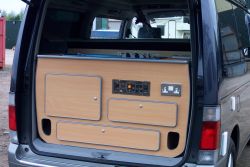 ---
The NEW Super Comfort 6 seater, topped with MEMORY FOAM.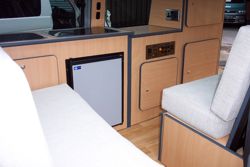 NEW super comfort Twin Roller bed 6 seater, with MEMORY FOAM.
FULL power management systems and Zig Units
Floor choice of 9 differing specifications.
Large, extra LONG Bed
Built by our new inhouse factory and exceeds the standards of the market
---
New 41 inch wide bed with side Fridge-Freezer.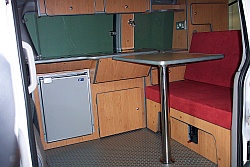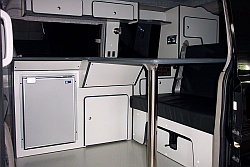 click pics for larger version
---
Rear Roller-standard bed width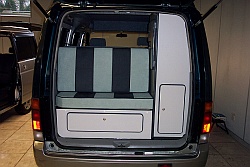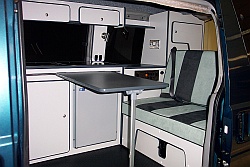 click pics for larger version
---
At last HOTWATER in a BONGO and FREDA!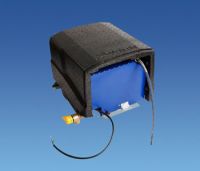 This has been a long time coming and is now here. RAPID HOTWATER SYSTEM now small enough for MINI CAMPERS such as the:
Mazda Bongo/Freda
Nissan Elgrand
Toyota Granvia
This unit is being installed into the latest "inhouse JAL converts" at very reduced prices.
---
Introducing the New Toyota Granvia Sky-Lift roof Large walkway sleeps 2 Upstairs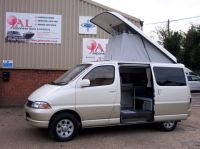 click pic for larger version
---
NEW Superwide 47 inch Bed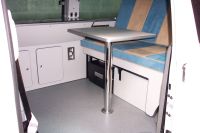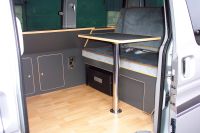 click pics for larger version
---
NEW Superwide 47 inch Bed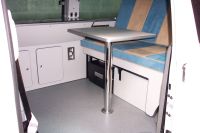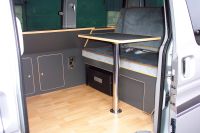 click pics for larger version
---
NEW 6ft 6 inch long by 47 inch Wide bed with LUXURY Fridge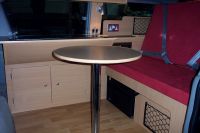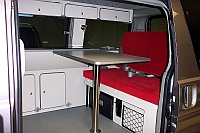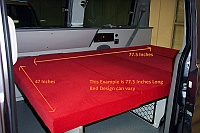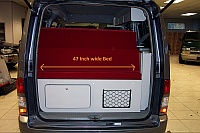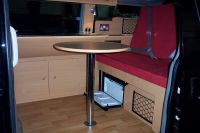 click pics for larger version
---
Gallery: Click Thumbnail for Larger Pic
Very with it 7 Seat Mid Convert Camper
New Mushroom Roof
New Mushroom Roof
Mushroom roof closed
Full Width bed Conversion
Twin bed for extra tall people and has significant storage
Full Width bed and Front Kitchen
Full rear roller
Skylift roof closed
Skylift roof raised
Skylift roof front
Skylift roof side
Conversion cut down original seats
47 inch wide bed
Rear Roller and Slide Door
HardTop Camper Roof: Large walkround capacity. Can be sleeper or extra storage space.
HardTop Camper Roof: Large walkround capacity. Can be sleeper or extra storage space.
Colours in Action 1
Colours in Action 2

Colours in Action 3

Colours in Action 4

Colours in Action 5
Colours in Action 6
Colours in Action 7
Colours in Action 8
Colours in Action 9
Colours in Action 10
Colours in Action 11
Colours in Action 12
NEW 45.5 inch cushion width, with Side fridge and Freezer in an Elgrand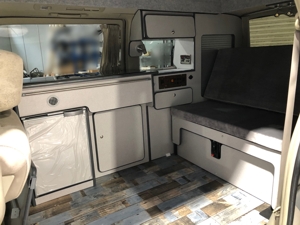 Vohringer market leading wood, hundreds of floor, cabinets, and upholstery colours available
NEW TopBox Storage Units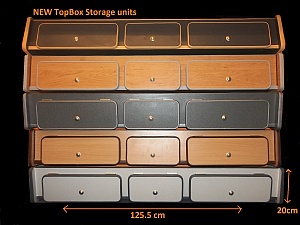 125.5 cm wide / 20 cm deep
Now also for sale direct from Innovcampers.co.uk

Why Vohringer ?
The woods used in your camper conversion are very important and Vohringer is the benchmark of high standards and indeed the industry base mark.
We see many converters start with Vohringer then move to cheaper woods that look the same in an effort to save money.
Vohringer is super light weight and very strong but most of all it has a very strong water resistance, unlike cheaper boards that soak up water.
More importantly Vohringer will stand the test of time and not delaminate quickly like some.
In 2016 we bought back for resale a conversion we completed 10 years ago and the wood was in the same beautiful condition we supplied. Cheaper boards we have seen with our competitors flake in 2-3 years.
We have now expanded the range we do and have included 16 Vohringer colours as well as our enormous choice of floors and upholstery.
If you have conversion completed elsewhere please ask the conversion company to state in writing they are indeed installing genuine Vohringer woods.
Thank You