Motorhome Conversions :: Bongo Camper Conversions


Main Showroom Page :: Mazda Bongo MPVs
- Toyota Regius
As with many imports condition and mileage are far more important than age. With Toyota being such a revered brand, many people are choosing these even over the newer and advanced Alphard.

The Toyota Regius offers more room, far more room as the insides can be stripped easily and with the super headroom Mushroom roof, the space in these has to be seen to be appreciated.

Ideal power 2700c engine, which is ideal for singular use or twin fuel LPG system, coupled with the opportunity to have SWIVEL front seats both driver and passenger, makes the Regius a big contender.
JAL announces the Mushroom super headroom roof now being fitted to the Toyota Regius
. This now makes the Regius able to compete with the top line Nissan Elgrands at starter entrance budget.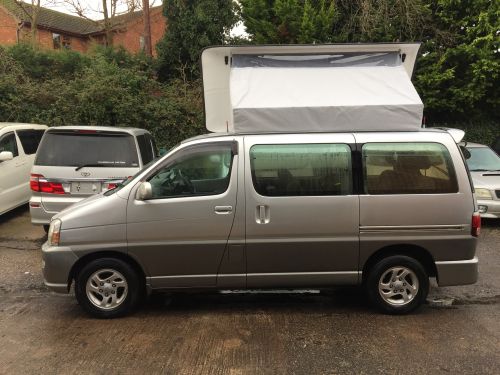 Why Vohringer ?
The woods used in your camper conversion are very important and Vohringer is the benchmark of high standards and indeed the industry base mark.
We see many converters start with Vohringer then move to cheaper woods that look the same in an effort to save money.
Vohringer is super light weight and very strong but most of all it has a very strong water resistance, unlike cheaper boards that soak up water.
More importantly Vohringer will stand the test of time and not delaminate quickly like some.
In 2016 we bought back for resale a conversion we completed 10 years ago and the wood was in the same beautiful condition we supplied. Cheaper boards we have seen with our competitors flake in 2-3 years.
We have now expanded the range we do and have included 16 Vohringer colours as well as our enormous choice of floors and upholstery.
If you have conversion completed elsewhere please ask the conversion company to state in writing they are indeed installing genuine Vohringer woods.
Thank You
In this section all prices Include:
BIMTA Mileage Certificate for your reassurance and for your re-sale value
12 Months Mot
Assured hand picked and selected import, we do not buy Uk, as we are one of the largest "pure importers" in the country
Full "no quibble" warranty, when we sell the car nothing is excluded in warranty period, we offer our own warranty not 3rd party paper systems
Extensive support after warranty, ie reduced labour rates and parts pricing
Extensive parts support tracking system, either used or new
Valet
Service
Delivery can be arranged for a small fee
Currently Available Stock (click title or image for details):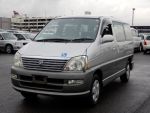 Toyota Regius-Only 8,000 miles-regius stock-356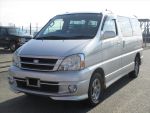 Toyota Regius-Only 46,000 miles-Year 2002-regius stock-196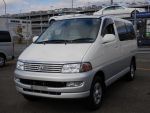 Toyota Regius-Only 44,000 miles-Rare 4wd version-regius stock-320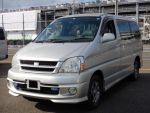 Toyota Regius-Only 29,000 miles-Year 2001-regius stock-326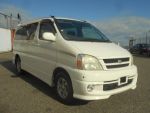 *SOLD*Toyota Regius-Only 50,000 miles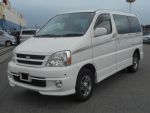 *SOLD*Toyota Regius-Only 59,000 miles-4wd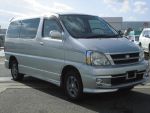 *SOLD*Toyota Regius -Only 53,000 miles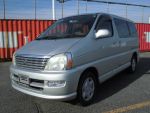 *SOLD*Toyota Regius-Only 22,000 miles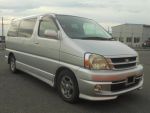 *SOLD*Toyota Regius -Only 45,000 miles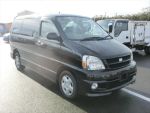 *SOLD*Toyota Reguis-Only 18,000 miles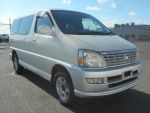 *SOLD*Toyota Regius - Only 40,000 miles-4wd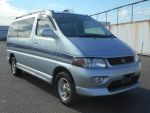 *SOLD*Toyota Regius - Ultra LOW MILES, Only 21,000 miles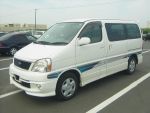 *SOLD*Toyota Regius - Only 46,000 miles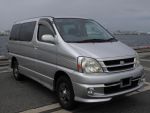 *SOLD*Toyota Regius-Ultra LOW MILES, Only 36,000 miles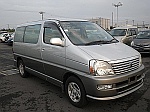 *SOLD*Toyota Regius-Ultra LOW MILES, Only 43,000 miles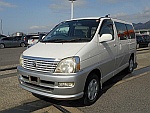 *SOLD*Toyota Regius-Ultra LOW MILES, Only 41,000 miles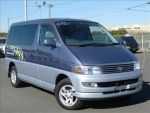 *SOLD*Toyota Regius-Only 34,000 Miles
Japanese Auto Locators
Telephone :: 01386 792946