Mazda Bongo and Other MPV Parts & Service
USED Parts available now, or very quick direct service from JAPAN for brand new and used.
Please email for availability and quotation.
On your email please quote chassis number, Thank You.
Email: parts@jalimports.co.uk
---
At last HOTWATER in a BONGO and FREDA!
This has been a long time coming and is now here.
RAPID HOTWATER SYSTEM now small enough for MINI CAMPERS such as the:
Mazda Bongo/Freda
Nissan Elgrand
Toyota Granvia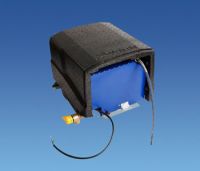 This unit is being installed into the latest "inhouse JAL converts" at very reduced prices.
These units are in stock and can be sent 3-5 days, or same day if paid by credit card. Now and again they will be offered on ebay and may be available at a lower bid price so worth looking, if not please call us or email:
parts@jalimports.co.uk with telephone number and we can call you back.
For instant shipping with Next day post £549.00 Inc Vat and delivery.
---
COMING SOON
Rear Ladders for the Mazda Bongo and Ford Freda.
Designed and built specifically, HIGH STRENGTH, solid and durable, not flimsy alloy.
Can be colour coded to match your van or available in a BLISTERING range of funky colours , from Black with yellow glitter even too CANDY PINK.
Please watch this section, the very first ladder will be pictured here once it has undergone its testing. We are a little unsure on RRP at the moment but we hope to be between £169 and £200 inc Powder coating.
---
COMING SOON
Rear Tailgate Storage Boxes.
Attatched to either the tailgate or towbar, 2 versions in production.
These super boxes will be on solid frames and help protect the rear of your prized Bongo.
Enable you to have extra storage so perhaps you can opt for a bigger bed in your camper.
The frames and the box can be offered again in colour code to the van or a FUNKY POWDER COAT in glitzy colours.
Guide price at moment somewhere between £399-£499.
First units after extensive road testing will be on this page soon.
---
REAR KITCHEN, and keeps your 8 Seats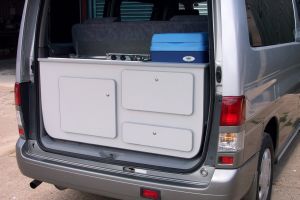 Supplied with Twin Hob, Sink, water and waste storage, runs off 12v connection. This can be made removeable or fixed. Large range of colours including:
Puntinella, Beech, Cherry, Light White Grey, or Carbon, Trim edging Treacle Brown, Light grey, Dark Grey.
Can be built with installed cooler box, or many people run one in the Bongo so can allow more storage in the Kitchen.
Can be supplied: Collect and fit, Collect only, Flat pack self assembly.
Price varies with time constraints and euro supply rate.
Price guide inc Vat between £599-£699, so please email for current accurate quotes.
Thank You
JAL
"largest supplier of pristine and mileage certified imports"
Telephone 01386 792946, or email through parts@jalimports.co.uk
---
High spec precision made German alloy Wheels, ideal for the Mazda Bongo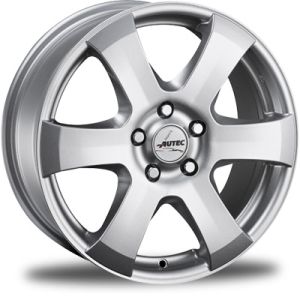 After much deliberation this is the alloy wheel we are bringing to the Bongo market and putting our name behind as its perfect fit, tough, German made rather than far east, powder coated not lacquered.
All in all we know it does the job , as many people have bought lovely looking alloys on ebay and the web only to find they do not fit or not man enough for a Bongo, these are.
Price enclosed is an introductory offer and includes Fitting Kit of wheel nuts/bolts and spigot rings if required.
Pre Christmas there will be a small number of sets available but what a Christmas present.
Delivery is £19.00 or they can of course be collected, with 4 brand new German alloys at £449.00 (inc vat)
Special Tyre deals are also available for Light Truck Infinity Tyres with very high load ratings and any major brands, ie Vredestien, Uniroyal Rain Experts, Toyo, and many HARD TO OBTAIN WINTER TYRES.
We have stocks of Winter Tyres here now in Inkberrow and are reserving supplies for Bongo Owners.
You are most welcome to purchase a set of these alloys and we will swap your Summer tyres over at a very reduced cost to the alloys if you require WINTERS from us, so winters can be run on your existing rims.
Telephone 01386 792946, or email through parts@jalimports.co.uk
(out of hours you are welcome to text 07729 386968 or in hours as well)
We always respond as quickly as we can, but if you do not receive an answer in a few hours, please presume we did not get the message so try again or call.
Thank You
---
Very High Quality Screens assembled in the UK specifically for the Mazda Bongo.
Helps keep Bongo cool in Summer and warm in Winter.
Kit comprises of front windscreen, passenger and driver's windows and rear screens.
These are the same screens we use and endorse - so they fit.
Same day despatch available if paid for prior to 2pm - £79.99 plust post, inc Vat.

---
Heater Motor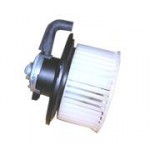 BRAND NEW IN THE BOX and READY TO SHIP
Genuine MAZDA part and fits 2.5td and V6 petrols.
Can be shipped same day if paid for prior to 1pm
Price including Vat £159.99 and £7.00 post
Thank You