Toyota Lucida Estima G Luxury-RARE MANUAL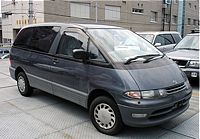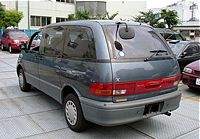 Price

£3999
Model
Toyota Lucida X Limited
Year
1994
Spec
2wd With Parking Sonar
Auto/Manual
RARE MANUAL
Miles
36120
Mileage Pass
Yes, Mileage Guarantee Certificate
Serv History
Yes
Colour
Gunmetal Grey
Condition
Grade 3.5
Alloys
No
Air Con
Yes, Twin Aircon
Electric Mirrors
Yes
Electric Windows
Yes
Seats
8 Seats with swivel seating
MOT
12 Months
Tax
Warranty
Optional
Arriving
Comments
Rare opportunity to purchase an ultra low mileage
Lucida, with Service History and Gtd Miles. The economy
on these MPV's are the best available with many recording
35-42 mpg, this coupled with a very large carrying capacity make them a popular vehicle. Toyota renowned reliability adds to the package.
This particular Lucida being a manual is very rare and is worth more than the price with the ultra low miles. Deposit of £500 will secure 1st view and option and keep the £3999 price. Should the vehicle not be sold by arrival the price will be increased once into uk stock.
Telephone :: 01386 792946