Mazda Bongo-2001 NEW SHAPE Warranted 39,000 Miles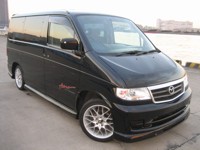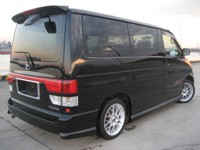 Price

£11999 with NEW MANUAL ROOF and Mid Camper as 5-7 seats
Model
2.0l petrol. Super economy better than a Diesel, and quick too.
Year
2001
Spec
2WD
Auto/Manual
Auto
Miles
39,000 Miles
Mileage Pass
Gtd Miles with BIMTA Certification
Serv History
Yes Full
Colour
Black (very rare in new shape)
Condition
Japanese Grade 4 authenticated
Alloys
Yes
Air Con
Digital Climate Control
Central Locking
Yes
Sunroof
Yes
Seats
With a Mid Convert it is a 5-7 seat Camper and everyday car
Electric Mirrors
Yes
Electric Windows
Yes
Power Steering
Yes
ABS
Yes
Airbags
Yes Twin Air Bags
MOT
12 Months
Tax
Warranty
Yes
Serviced
Yes
Timing Belt
Will be replaced here UK
Other
Arriving
In transit
Comments

This stunning NEW SHAPE carries a Japan Grade 4 condition and Warranted mileage of only 39,000 Miles. It will be fitted with the NEW MANUAL ROOF upon landing Uk and can be converted to any level of your choice, ie Mid Camper 5-7 seats, FULL Camper with 6 seats or FULL SUPER DELUXE 4-6 seats, you choose we are totally bespoke.

We rave about these 2.0l engines, the vast majority of people have never seen one , never mind driven one, when you have its unlikely you will buy a Diesel especially with the superg MPG they offer. We have road tested many Bongo 2.0l engines and every time they have outperfromed the Diesel in MPG terms.

Telephone :: 01386 792946